Hardwood Floors Bring Elegance and Value to Your Home.
Real estate agents across the country agree that some of the most sought-after features for potential home buyers are updated bathrooms, kitchens, fireplaces, open floor plan, and large closets.
However the top "must-have" is hardwood flooring. It produces an aesthetic beauty that can't be matched by carpet. Installing hardwood floors is an ecologically friendly decision which can significantly reduce allergens in your home. With proper care, hardwood can last a lifetime and give a home sense of warmth and charm.
Flooring installation may seem like a DIY job, websites, books, hardware stores, clinics, and internet podcasts make it sound like a task that requires little knowledge or experience; however, wood flooring installation is a job that requires expertise and precision.
Evergreen Hardwood Floors is the hardwood flooring installation company you can trust, located in the Bay Area. The custom work that we do is impeccable!
Our clients are offered an array of Hardwood flooring options. Domestic or exotic planks can be mixed and matched to create a floor that is nothing short of a work of art. Unfinished hardwood floors can be customized by color or finish using the most advanced and cutting-edge technology to add a unique flair to your home. Decorative borders and modern patterns utilize a variety of textures to spice up rooms.
If you're looking for a way to update your home or office, hardwood floors are the way to go!
These are the flooring installation services we offer:
Residential Hardwood Flooring Installation (Prefinished / Unfinished)

Commercial Hardwood Flooring Installation

Luxury Vinyl Installation

Laminate Installation

Cork Installation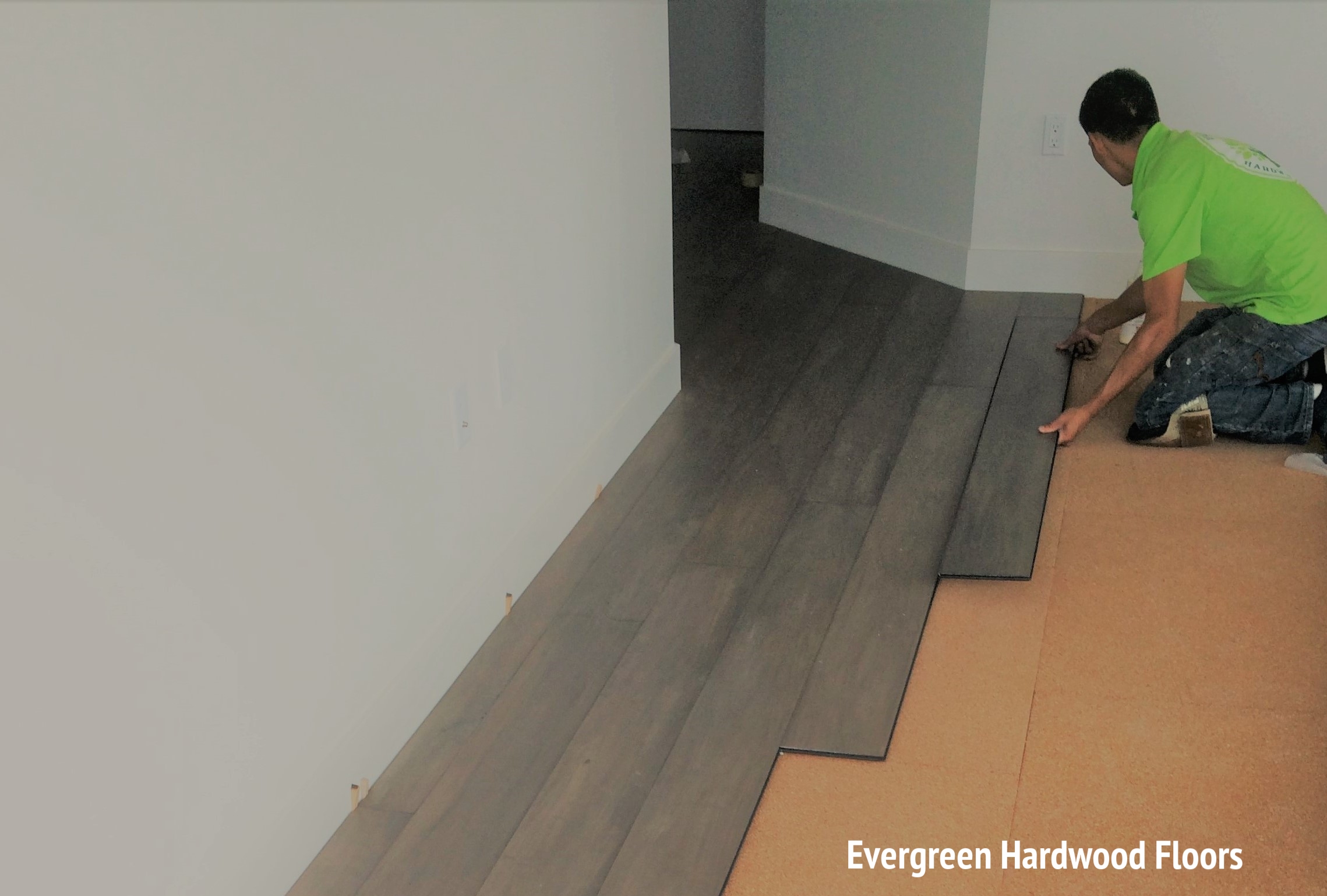 Feel free to contact us to schedule an appointment for a free estimate.