7 New Stunning Colors of Gaia SPC Flooring
7 New Stunning Colors of Gaia SPC Flooring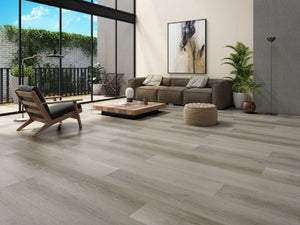 The technology has gotten so good that it can replicate the look of real wood on to the surfaces.  For an even more authentic look and feel, many have embossed grainy textures and distressed styles. And, it's often more affordable to get these colors and looks in the "look alike" items.
Now Gaia Flooring launched 7 new colors, SPC stone based core with luxury sound and heat insulation underlayment, surpasses luxury standards for multilevel estates. Waterproof and guaranteed in all rooms in your home and all regular commercial environments. 
With 50-year residential warranty and 10-year commercial warranty, Gaia Floor presents SPC American Hickory, SPC American Cherry, SPC American Walnut, also another 4 new colors of French Oak From Red Series.
Check below pictures and do not hesitate to contact us for any questions at (408) 333-9771 or (408) 509-8627.
SPC French Oak Red Series Riva
SPC French Oak Red Series Picchi
SPC French Oak Red Series Sole
SPC French Oak Red Series Terra 
SPC White Series American Cherry
SPC White Series American Hickory
SPC White Series American Walnut