BEST SELLER - LUXURY EUROPEAN OAK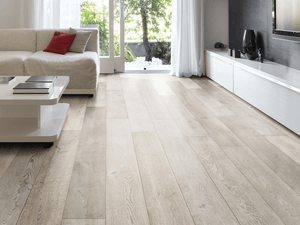 INDULGE IN EUROPEAN LUXURY
Premium Hardwood Flooring, Hand Selected for a Stylish Home.
Superior, Two-layer Solid Core Construction.
Hardwood Top Layer
Made of solid wood, this layer provides the grain, feel. and character of the real natural wood.
Constructed with solid pieces of wood, with significantly fewer layers than standard floors. This delivers on long-lasting stability and upgraded comfort.
Durable Finish
Manufactured with an innovative, toxic-free process.
BEST SELLER - LUXURY EUROPEAN OAK