LAGO FLOORING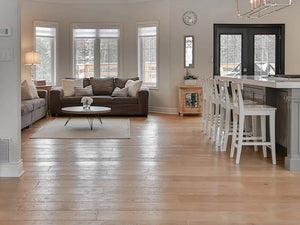 Lago Scratch & Stain Shield™ is applied in all Lago Flooring SPC Plus™ products which offer homeowners a clean & durable flooring.
Lago Scratch & Stain Shield™ is not like Aluminum Oxide Finish Coating or Ceramic Bead Finish providing some Scratch & Stain Resistance by enhancing the UV finish.
Lago SPC Plus Flooring comes with a pre-attached 1.5mm IXPE sound absorption underlayment that also provides comfort to walk on. 
The underlayment is a high-density antimicrobial virgin vinyl padding that allows our SPC Plus Flooring to be installed on all grades of your house including apartments and condos.
The decorative film was Laser scanned from real wood and it has multi-layer depth in color and texture to provide a similar realism to real wood.
LAGO FLOORING