Advantages of Oak Flooring
Advantages of Oak Flooring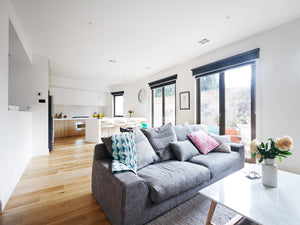 One of the most dominant aspects of a home is the flooring, so it's vital that you choose a style that you love. Oak flooring is an option that many choose to consider. Red Oak is the most popular option among homeowners. Its natural beauty provides warmth and comfort.
It's a great choice and here's why:
1. It's easy to maintain.
2. It comes in lots of different tones.
3. It's durable.
4. It has a reasonable price.
5. It's stable and has active grain patterns.
6. And it performs well in humid areas.
If you have any questions about oak flooring feel free to contact us at (408) 333-9771 or (408) 509-8627, you can also visit our showroom located in 1190 Mountain View-Alviso, Ste N, Sunnyvale, CA 94089.